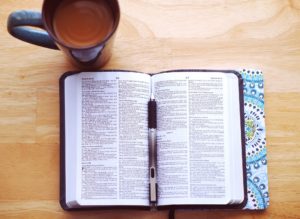 "Early to bed, early to rise, makes a man healthy wealthy and wise," Benjamin Franklin is quoted as saying.
The great king Solomon has an interesting story to relate when is come to this subject.
1Kings 3:5-14  In Gibeon the LORD appeared to Solomon in a dream by night: and God said, Ask what I shall give thee.  And Solomon said, Thou hast shewed unto thy servant David my father great mercy, according as he walked before thee in truth, and in righteousness, and in uprightness of heart with thee; and thou hast kept for him this great kindness, that thou hast given him a son to sit on his throne, as it is this day. And now, O LORD my God, thou hast made thy servant king instead of David my father: and I am but a little child: I know not how to go out or come in.  And thy servant is in the midst of thy people which thou hast chosen, a great people, that cannot be numbered nor counted for multitude.  Give therefore thy servant an understanding heart to judge thy people, that I may discern between good and bad: for who is able to judge this thy so great a people?  And the speech pleased the Lord, that Solomon had asked this thing.  And God said unto him, Because thou hast asked this thing, and hast not asked for thyself long life; neither hast asked riches for thyself, nor hast asked the life of thine enemies; but hast asked for thyself understanding to discern judgment; Behold, I have done according to thy words: lo, I have given thee a wise and an understanding heart; so that there was none like thee before thee, neither after thee shall any arise like unto thee. And I have also given thee that which thou hast not asked, both riches, and honour: so that there shall not be any among the kings like unto thee all thy days. And if thou wilt walk in my ways, to keep my statutes and my commandments, as thy father David did walk, then I will lengthen thy days.
I have always found it interesting that God said since you did not ask for riches or a long life as it says in 2 Chronicles….
It would almost seem that God does not prefer us asking for wealth or a long life.  I am not saying it says that, but it would seem to imply that.
So exactly what did Solomon ask for that God was so blessed with?  In the above record, he asked for an understanding heart.  In the corresponding record in 2 Chronicles 1:10, Solomon asks:  "Give me now wisdom and knowledge…."
These three things, knowledge, wisdom and understanding, are like different facets of the same diamond.  They seem to be traveling companions in God's Word — where you find one, you usually find the other two.
So when Solomon asked for wisdom, knowledge and understanding, God said He would give that to him as well as wealth and a long life (health) if Solomon would walk according to God's Word.
Now Solomon was the writer of some, if not all of the proverbs in the book of Proverbs.  So Proverbs would be some of what God taught Solomon.
Solomon discovered that wealth and health are a RESULT
of seeking after the knowledge and wisdom of God.
Proverbs 3:13-16  Happy is the man that findeth wisdom, and the man that getteth understanding.  For the merchandise of it is better than the merchandise of silver, and the gain thereof than fine gold.  She is more precious than rubies: and all the things thou canst desire are not to be compared unto her. Length of days is in her right hand; and in her left hand riches and honour.
Proverbs 4:5-7  Get wisdom, get understanding: forget it not; neither decline from the words of my mouth. Forsake her not, and she shall preserve thee: love her, and she shall keep thee. Wisdom is the principal thing; therefore get wisdom: and with all thy getting get understanding.
Apparently, understanding is something you have to go get.  You have to want it; you have to seek after it.  Seemingly, Solomon wanted this understanding and wisdom so much that when God asked what can I give you, that is what burst out of his mouth and heart.
(It is interesting that God gave Solomon what he did not ask for, wealth, honor and a long life God could have chosen to give Solomon many others things, but this is what God chose to bless Solomon's life with.  This is very similar to the verse in 3 John 2: Beloved, I wish above all things that thou mayest prosper and be in health, even as thy soul prospereth.  So we might conclude that seeking after knowledge, understanding and wisdom would at least be part of the prospering of the soul.)
So first of all, it would be an understanding of God and His Word.  But as we see when we read the works of Solomon, Proverbs and Ecclesiastes, it also applies to all areas of life.
For example, you can seek after knowledge, understanding and wisdom in the areas of:
Industry
Medicine
Law
How engines work
How to run a business
Raising children
Breastfeeding
Teaching children and adults
How to handle money, areas of finance
How to deal with health issues
The list could go on and on. Part of what God taught Solomon was to get some understanding, some knowledge and some wisdom.
So if you need greater health, or more help in the area of finances, ask God for understanding and wisdom in those areas, and then go get some recommended books, take some classes or find a good mentor and learn.
I have heard believers all my life say something to the effect of, "If I am going to read, study or learn, I am only interested in doing it from the Bible."  Yet many of these same people went to college to get degrees in their chosen field.  But when it comes to learning about anything else, if it is not in the Bible, they have no interest in it.  It is almost a copout.
God's Word gives us a solid foundation of truths and principles by which to guide our lives.  It is a light to our paths.  We work and live in this world, and we need to understand many different things. As we learn through books, teachers and courses, we have as our motivation to be the best for God in what we are studying at the moment.  We serve Him in ALL that we do. So we need knowledge and wisdom in many areas.
Consider for a minute what the record in Daniel teaches us. Daniel and some of his compatriots were carried off as slaves into Babylon when Babylon sacked Jerusalem.  The king of Babylon had the finest of these captives go to school at Babylon "University" to become some of his advisors.  They would have spent their time studying the language, the politics, the way the kingdom was administered, the wars they were involved in, and perhaps a host of other secular Babylonian subjects so that they would be able to advise the king.
Bible 101 was probably not the main course.  But these men were ones that kept God first in their hearts.  Thus, God opened their understanding and gave them wisdom in what they were studying to the end that when they were tested after three years, they were found to be 10 times wiser than all the other advisors.
How does that work you ask?  As you read or study material in the area you are interested in, God will show you:  That piece works with this one, this piece goes over here in your understanding, trash that one.  If you expect Him to show you and teach you, He will. But He needs a willing student. Someone who wants to learn.  Sadly as we get older, we shut off the intake valve to knowledge and lose much of what God would teach us.  It reminds one of the verse that says "to he that hath (understanding) more shall be given, and to he that hath not (no understanding) even that which he hath shall be taken away.
The key to gaining the type of understanding and wisdom that Daniel and his friends had is also found in the writings of Solomon.
Proverbs 1:7  The fear of the LORD is the beginning of knowledge: but fools despise wisdom and instruction.
Proverbs 9:10  The fear of the LORD is the beginning of wisdom: and the knowledge of the holy is understanding.
This is where true health and wealth come from – having a great respect for God FIRST, above all else, then as you seek after knowledge and wisdom and understanding, God will help you to gain understanding in whatever field you need or want to learn.
Then as Solomon discovered, as your knowledge wisdom and understanding increase so does your wealth and health. 
Proverbs 14:24 The wise accumulate wisdom; fools get stupider by the day.  (The Message)
Proverbs 2:7 He layeth up sound wisdom for the righteous: he is a buckler to them that walk uprightly.
Pro 8:21  That I may cause those that love me to inherit substance; and I will fill their treasures. 
The book Poverty Vs Wealth: Fundamentals of Prosperity
,  pulls back the curtain in many more areas of prosperity. It is not a rehash of what you may have learned in the past. The information has helped many people, including myself, to understand what God really did say concerning The Prosperous Life.