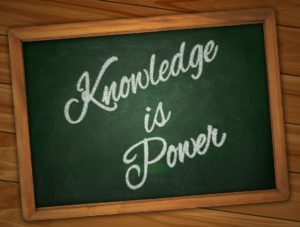 Once you learn to quit, it becomes a habit.  Vince Lombardi
Chapter 8
Staying Out of Trouble
Someone once said that we don't communicate well enough. There may be many reasons for that: the wrong choice of words, being unclear about what we really mean, or because we are trying to imply something we hope the person gets, but we really don't want to come right out and say it.
By rephrasing the words back to the speaker, we can verify that what we are hearing is what the speaker meant.  This can be done with your spouse, children, coworkers or even your boss.
Rephrasing is to say back to the person, in your own words, what they said. "What I hear you saying is….."
Example:
"What's for dinner?"
"We were going to have chicken, but I forgot to thaw it out, and I have been so busy today I hadn't even thought about it."
"So are you wanting to go out for supper?"
"Would you mind?"
Here is another example:  The salesman writes up a repair order on two of his products sitting in a wholesaler's warehouse. His company sends the repair order to an independent repair contractor. The contractor sees that one unit is a warranty repair and one has been damaged, probably by the wholesaler's warehousemen. The repairman calls the manufacturer, and the manufacturer agrees to pay for the one unit with the defect but refuses to pay for the other damaged one.
During the repair the salesman shows up and says to the repairman.
"You are new at this aren't you? I would hate to lose an account like this as I only have two accounts. Don't let little "technicalities" cause us to lose this account. This time I will pay for the non-warranty repair."
Rephrasing: "So what I hear you saying is that no matter what is wrong with the units, you want me to write up the invoice to the manufacturer to show that these are all warranty repairs. Is that right?"
If he says, "yes," now you know he wants you to lie. You can:
Just end the conversation without confirming that you will do that and next time it happens, mention to the manufacturer what you have been instructed to do by their salesman.
Let him know that you will only bill warranty repairs to the manufacturer, and if he wants to pay for all the others, you will call him each time to confirm his continued willingness to pay.
Rule #18 – Practice Rephrasing Anything Questionable or Unclear.
Rephrasing can clear up many situations. It can help straighten out fuzzy thinking, help use the right words, make things clearer and at times keep you out of trouble.
Communicating well is part of The Prosperous Life.
Rule #19 – Never Look in the Windows.
I learned this from a direct sales company 45 years ago and have followed it ever since.  If you look in the windows of the house you are knocking on, first of all to passersby or even the homeowner, you appear to be a rube (an uneducated, unsophisticated country boy). This is just rude.
What if you arrived a little earlier that the lady had anticipated, and you see her racing half-dressed to the other end of the house and she sees you?  No matter what you do, that situation is a mess. And remember people talk.
I first ring the doorbell then turn away slightly from the door and step back a bit if that is possible.  On the second ring if the door is not answered, I also add a knock.  Sometimes doorbells don't work.  Then we try a third time before I would call them on the phone.  Sometimes they are running the vacuum, etc. and did not hear you.
If you stand back a ways, you don't seem to be so much in their space when they open the door.
Think about it!
Proverbs15:8….  The prayers of the upright are his delight (The New KJV)